Fashion and Beauty Report FW19
The Afterpay biannual report is your guide to who's buying what, when and where. The data in this report is aggregated from purchases made by our over 2 million customers, across more than 5,000 brands and retailers over the past three months.
Afterpay isn't a line of credit or a loan; it isn't a financial institution that charges interest or fees; there are no credit checks.
Rather, it's a budgeting tool that allows you to spread out the cost of your purchase across a series of more digestible payments. It gives customers the flexibility to spend their own money while ensuring they're never spending more than the actual price of the item they're buying. Because you're only charged if you miss a payment, you're incentivized to stay organized and accountable.
Currently
5.2 million customers globally
35k+ global retail and brand partners
In the first 14 months of US launch, amassed over 2.1 million active customers and 6,500 US retail and brand partners
Customer Satisfaction rate is high with NPS <80 (to compare, US Banks NPS 35)
In the month of August, Afterpay sent more than 5 million referrals to retailers in the US (up from 3.8 million in July)
Reached over 2.1 million active U.S. customers
Partnered and integrated with over 6,500 fashion and beauty brands and retailers
Historical
In 2016, Afterpay debuted on the Australian public market, and today is a top 100 ASX company, based on market valuation.
In 2018, Afterpay launched in the US market.
In 2019, Afterpay launched in the UK market, with the Clearpay name.
Our ultimate goal is to democratize the shopping experience. We provide Millennial and Generation Z customers access to the world's top beauty and fashion brands, access they wouldn't otherwise have due to the upfront costs of the products they love. We're also here to ensure shopping is fun by seamlessly removing a lot of the stress.
​
Since launching in the U.S. in May of 2018 (after debuting in Australia in 2014), Afterpay has amassed over 2.1 million active customers. More recently we launched Clearpay, our counterpart in the UK.
Our mission is to empower our customers by putting them in control of their finances. To keep us focused on this mission, we have 4 guiding principles:
Take It Slow
Afterpay customers should only ever spend what they can afford to pay back. Afterpay sets sensible initial spending limits that increase gradually as customers prove their reliability to pay on time.
Keep Afterpay Free
Afterpay makes money by charging merchants, not customers. There is never any interest as long as customers pay on time, and upholding this guarantee is paramount to us.
Teach Responsible Spending
Unlike a traditional credit card that makes money from interest, we will do everything we can to help customers avoid late payments, including sending reminders leading up to the payment due date and an alert after a payment has failed. In teaching them to spend responsibly, we are creating a very different relationship with them than the one they might otherwise have with a credit card.
Happy Customers Make For Even More Happy Customers
Afterpay has grown quickly because we have so many satisfied customers. The more people love using Afterpay, the more often they come back. And the more they tell others about Afterpay, more confidence retailers have to offer Afterpay.
We spoke with Millennials and Gen Z to find out more about their shopping preferences. While they are both digitally native consumers, they certainly have different outlooks when it comes to shopping. Find out more below.
How much would you estimate you spend per month on shopping?
Millennials
Gen Z
mobile device
computer
in-store
Millennials
social media
Gen Z
friends & family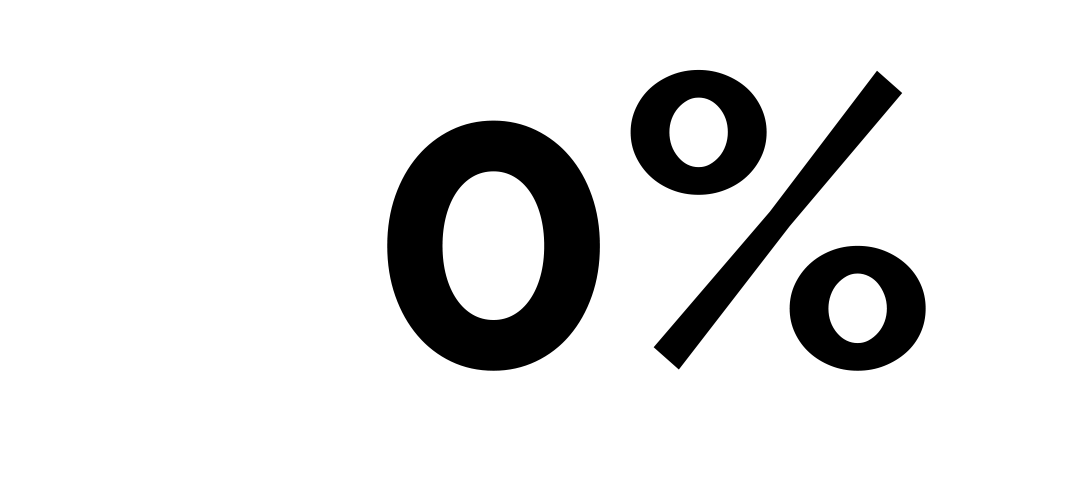 celebrities & influencers
Now that you know a bit about Afterpay and what consumers are looking for, it's time to look at what they are actually loving this season. Let's dive into these Fall trends below.
Get ready for a season filled with luxe textures and old-meets-new silhouettes. The Fall 2019 hit list includes leather (found across everything from coats to more classic leggings), Eighties-glam party dresses, modern tailoring, nods to heritage and tonal dressing. As the weather begins to cool, the outerwear trends suggest you try a cape (voted overwhelmingly to be the silhouette of the season), find a shearling you love (they come in every shape) and invest in fashion's take on the practical puffer. And if only buy one pair of shoes, make yours a knee-high boot.
Millennials and Gen Z together make up more than 60% of the global population. And because Afterpay is geared toward that audience specifically, every time they shop with us we are getting invaluable data about how they're spending and what they're spending on.
They're shopping on the go: 77% of Afterpay transactions are completed on a mobile device.
They're more likely to make purchases based on Influencers.
They're fiscally responsible: The majority of our customers are using their debit card for purchases further solidifying the notion that they're budget conscious.
Fashion outlets may currently be touting animal print as the key fall investment, but according to our customers, they're still favoring classic camouflage. If you're wondering why, you might be overlooking the power of social media. The utility print has tens of thousands of inspiration images on Instagram alone, and it was also one of the most popular street style trends seen at Fashion Week this past September. With heritage prep and '90s grunge among the key fashion trends this season, it's no surprise that plaid is ranking in the top three fabrics purchased by Afterpay users. It's also a perennial classic. Finally, add polka dots to your list of predictions as it's about to become next season's breakout motif.
1. Camouflage
2. Plaid
3. Polka Dots
If you haven't been paying much attention to what Pantone says about color trends, you may want to start: Their predictions the past few seasons have been right on. In a report released at the start of February Fashion Month, they called out Chili Pepper (a true bright) and Biking Red (a rich crimson) as the key shades come September. According to our customer data, that's absolutely true. They hypothesized that social media is influencing people's desire to wear color that reads well in picture and we're inclined to agree.
1. Shades of Red
2. Black
3. Evergreen
Adidas, Nike, Kylie Cosmetics, Calvin Klein, Levi's and Yeezy were among the top fashion and beauty brands favored by Afterpay customers. It's also worth noting that new-to-Afterpay label Madewell is inching into the top ten within weeks of launching with us.
Adidas
The label's list of 2019 collaborators includes everyone from Pusha T to Missoni, with a recent rumor that Prada is next. Adidas also made big plays in the sustainability space: They've partnered with London-based Stuffsr to launch a UK take-back program for used clothes and non-profit Parley for the Oceans to create a range of sneakers that use woven recycled ocean plastic.
Nike
Nike's shares have hit a record high as the year comes to a close. Their success comes from an increasingly social impact and customer-centric approach: They bet right on Colin Kaerpernick and won an Emmy, debuted plus-size mannequins and supported women's soccer in a big way.
Levi's
The San Francisco-based company went public in March at $17 a share. They celebrated a collection with Justin Timberlake, just debuted a Star Wars capsule and teamed up with Google on a series of jackets that can answer phone calls.
Madewell
The sister brand to J.Crew is on track for a much-hyped IPO and just announced a partnership with ThredUP to sell pre-owned Madewell jeans in select stores via "The Madewell Archive". A new men's-only pop-up in Brooklyn is proof its doubling down on the men's category.
Yeezy
The hype is all about the sneakers with five rumored to debut in November, including the Yeezy Boost 380 "Alien" which Kanye West was already spotted wearing. According to Forbes, the Adidas Yeezy brand is on pace to do $1.5 billion in sales for 2019.
Kylie Cosmetics
The youngest self-made billionaire, Kylie Jenner is her label's own best spokesperson. This year, she expanded into skincare and launched a collection with French fashion label Balmain. Unsurprisingly, it was an instant hit.
Calvin Klein
Justin and Hailey Bieber fronted the American mainstay's newest campaign shot in celebration of its 50-year anniversary. A$AP Rocky, Kendall Jenner, Liu Wen and Rebecca Leigh Longendyke are also featured.
Kappa Banda Anniston Track Jacket
Prince Purple Rain T-Shirt
K-Swiss Plus-Size Biker Shorts
Calvin Klein Cotton Brazilian Bottoms
Urban Outfitters Grandfather Tank
Missguided Sweatshirt Dress
Nike Heritage Backpack 2.0
According to the data, the day of the week does actually have an effect on what you buy. Do you have a post-weekend craving for a hoodie, too?
We all know that where you live has a huge impact on how you spend. Afterpay's largest repeat customer base is in San Francisco, New York and Los Angeles—all cities with arguably the highest cost of living across the United States. The takeaway? Those customers whose geographic location increases their need to budget see Afterpay as an effective way to help them manage their cash—while allowing them to spend on the things they love.
It's impossible to talk about Fall trends without a look even further ahead.
Though it may be slowly disappearing from the fashion runways, customers are as interested as ever in streetwear. We predict that will only continue into the next season and beyond so stock up on your hoodies and sneakers.
​
If the micro trends from our Fall 2019 data are any indication, green is shaping up to be the color of Spring 2020 and polka dots a must-have print. Both have been heavily featured in street style which our data confirms is a significant influence on consumer shopping behavior.